Under one roof
We have long experience of international and national congresses. With our creativity and specialist skills, you are in safe hands.
A city made for meetings
Gothenburg has a long experience in receiving and organizing large and small meetings and events.
Catering
Good food compliments the meeting experience. Tempting coffee tables, delicious lunches and memorable dinners. Our generous selection of restaurants and banquets guarantees you and your company just the meals you want.
Headquarter Hotel
Gothia Towers - the perfect meeting facility, is also one of Europe's largest hotels. Here you will find 1,200 tastefully decorated hotel rooms under the same roof as the event is held.
Swedish Exhibition & Congress Centre and Gothia Towers
Our meeting place offers everything under one roof, but has two elements: Swedish Exhibition & Congress Centre and Gothia Towers. The Swedish Exhibition & Congress Centre for trade shows, exhibitions and larger meetings. And Gothia Towers for hotels, restaurants, spa, shops and more. The flexibility of this complex makes it every bit as suitable for smaller meetings and events as it is for large format events and concerts. Our rooms and facilities are easily adapted to your particular requirements. With such flexibility, we can tailor each event to become something completely unique and unforgettable. And we ensure the highest quality, all the way from arrival to departure.
A city made for meetings
Based on long experience, Gothenburg knows how to host and organise events, large and small. A well-developed and functional network between city, university, companies and institutions enables us to offer comprehensive and highly professional solutions, often at short notice.
Probably the world's most sustainable meeting place
We have been working with sustainability for over 20 years and are proud to offer you top class experiences where we take social and environmental responsibility. Arrange your meeting at our venue in the centre of Gothenburg, the world's most sustainable city, within walking distance of restaurants, shopping and attractions. Only 20 minutes from the airport.
EAS Congress in Gothenburg
 "Your experience and practical advice helped us make the best decisions in planning, layout and catering, and the services provided by the team there, both throughout all planning stages of the Congress and on site, were most helpful, constructive and professional." 
International Forum on Quality and Safety in Healthcare 2016
"It was a pleasure to hold the event in Gothenburg and we would happily recommend the city and the Swedish Exhibition and Congress Centre to other International conferences and hope to bring the International Forum back to Gothenburg in the future." 
Meeting
Logistics
Our events managers take care of practical details, saving you time and money.
Sponsorship
Opportunities
We can create cross-border collaborations and exhibitions in association with your congress.
Project management
& PCO Services
MEETX has long experience as a Professional Conference Organiser (PCO).
Technical products
& services
Together with our technicians, we'll come up with a technical solution that perfectly fits your activities.
Read more in Moments
Moments magazine tells you about everything that's going on in and around the three towers and in our home town – Gothenburg. Download Moments from our publications web page.
Read more
Gothenburg – a city made for meetings
The city of Gothenburg has extensive experience in hosting and organizing large and small meetings and events. A well developed and functioning network between cities, universities, businesses and organizations enables fast and professional turnkey solutions. In Gothenburg, there is walking distance between meeting venues, hotels, restaurants, shops and entertainment. Here you find world famous brands, leading industries and universities.
The meeting experience is enhanced by the wide range of culture, entertainment and outdoor activities both in town as the archipelago.
The Gothenburg advantages include:
Experienced
Easily accessible
Walking distance
Attractive
Sustainable
Affordable
Read more about Gothenburg as a meeting location on the website of Gothenburg Convention Bureau
Visit website
2023 PDA Universe of Pre-Filled Syringes and Injection Devices Conference
On October 17-18, 2023, a European pharmaceutical conference focused on pre-filled syringes was organized. 750 participants from across Europe gathered at our venue.
"Dear all,
we would like to take the opportunity to express our sincere gratitude for the excellent collaboration during our conference. Your professionalism, dedication, and commitment were instrumental in making this congress a great success.
Organizing and executing a whole week of conferences, workshops and exhibitions is no small feat, but you handled it with distinction. Your skills and teamwork ensured a smooth flow of these events and provided participants with an unforgettable experience. From logistics to technical support, guests' accommodation as well the outstanding catering, and venue design, you excelled in every aspect.
Your constant availability, patience, and friendly interaction with us and our guests, speakers and exhibitors made everyone feel welcome and well take care of. The positive feedback and responses we received from our participants are a testament to our professionalism and dedication.
We would like to extend our heartfelt gratitude to each and every one of you. You are an amazing team that accomplishes remarkable things. Your hard work and commitment made the success of our congress possible, and we are deeply thankful for that.
It was a pleasure working with you again, and we will look forward to more successful projects in the future. Once again, thank you for your outstanding work.
With warms regards, Melanie & Christopher
Melanie Decker
Sr. Director Events & Exhibitions
Christopher Haertig
Senior Manager Exhibition & Sponsorship
7th National Conference in Palliative Care 2022
"We would like to thank all of you at The Swedish Exhibition & Congress Centre and Gothia Towers for all your courtesy, commitment and professional help in connection with the 7th national conference in palliative care. Thanks for creative ideas and never failing patience as we kept coming up with changes and new ideas.
You and all your employees have a big part in making the conference a success! Please pass this on to all your colleagues and employees who were involved in various ways. The entire project team greets and thanks from the bottom of our hearts!"
Linnea Carling
Care developer/Chief supervisor Sahlgrenska University Hospital
32nd annual ECVIM-CA Congress 2022
"We would like to thank you for the wonderful week we had during the ECVIM 2022 congress. The congress was very successful thanks to the pleasant cooperation.  We enjoyed the location and all the friendly people who are working with us.
As we travel a lot around several locations in Europe, I think we can say that your congress location is one of the most efficient and enjoyable location (and people) to work with. Here is a brief summary of what we have noticed:
Good communication before the congress
Logistic service was very good
Warm welcome by everybody who was involved
The organization app was brilliant, it worked very efficient
Everything as discussed in our day to day schedule was planned
The catering was always on time, the quality of the food was very good and alternate
On a regular basis Suzanne came by to ask if everything was ok
The hosts we hired where already informed by you. They were very nice and friendly.
The technicians where very helpful and efficient.
The location was always clean and the cleaning work done on a regular basis
We received the recordings very quick.
Badge control at both entrances was very efficient and nice (friendly people)
We are looking forward to the next congress in Goteborg."
Susanne Pauwels, Managing Director at Pauwels Congress Organisers
"As the leading agency in the Nordic region we strive for perfection and exceeding our clients expectations. Svenska Mässan always works together with us towards that goal. It's an optimal venue for many different kind of events. Everything from conferences and awards to fairs and brand events is suitable with in the walls of Svenska Mässan. We consider the team our friends and always looks forward to working together."
Carl Tomaszewski
Partner & Account Manager Le Pacte 
ICES ASC – Annual Science Conference 2019
"Our conference with you really set the bar for a whole new standard of conference, both in terms of the modern, flexible venue, the superb catering, and from my perspective most of all, a really kind, friendly team to work with." I must again express my thanks, on behalf of the whole ICES community, to the Gothia towers team, for a superb conference week. My biggest regret is that we can't hold our Annual Science Conference with you in Gothenburg every year from now on!!"
Anna Davies, Conference and Training Coordinator, International Council for the Exploration of the Sea
The European Stroke Organisation Conference 2018
What: Congress with 4500 participants from over 90 countries
When: 15-18 May 2018
"Indeed ESOC has been a great success breaking all records for the association (number of abstract submitted, number of delegates and more).
We really felt along the congress life cycle and during the onsite days the excitement and support from the Gothenburg team. This is highly appreciated and not taken for granted. You have proven that the The Gothia Towers can host large international association congresses."
Mr Ori Lahav, Vice Presidents Clients & Operations at Kenes Group
ECOC 2017 – 43rd European Conference on Optical Communication
What: Conference and exhibition
When: 17-21 September 2017
The largest conference and exhibition on optical communication in Europe and one of the largest and most prestigious events in this field worldwide.
With over 5,900 visitors to the exhibition with more than 327 exhibiting companies from 24 countries.
Testiomonials from Mrs. Beverley Lucas, Event Director ECOC Exhibition
Please tell me your name, title, company, number of years within the meeting industry.
"Mrs Beverley Lucas, Event Director, 25 years within the meeting industry."
What were your expectations of Gothenburg and The Swedish Exhibition & Congress Centre before you came here?
"Fairly high as the the towers had been built and it is a total venue."
What is your overall impression of the congress venue and the hotel?
"Excellent. The venue is excellent with the conference rooms next to the exhibition space and the hotel attached. Everything was within easy reach of each other making this a perfect venue and added to this it is located in the city. Great services and many catering outlets. "
Could you please summarize your experience about us as a venue in one sentence?
"Perfect venue with all amenities in one location"
If someone asks you "Why Gothenburg", what would you tell them?
"Lovely, attractive city with a perfect venue all within an easy location.
Our event moves to a different country and city every year and this has been by far the best venue we have worked in. Everything is located within easy access to each other with the added benefit of the hotel attached and within the city."
IAPCO Council Meeting (International Association of Professional Congress Organisers)
What: Council representing 117 worldwide PCO's from 40 countries organizing more than 8,500 meetings per year.
When: 10-14 May, 2017
"Dear Malin, Director of Association Sales, The Swedish Exhibition & Congress Centre Group
We had a wonderful time at GOTHIA TOWERS during our Council meeting, staying in Upper House and meeting in Tower 3. We were very impressed by the seamless hospitality we received throughout our stay. Your staff members were very attentive and highly professional and the F&B was just perfect. We were so spoiled.
It was, indeed, such a nice time out for all of us on Friday, having appreciated not only the functionality of your excellent facility: the Swedish Exhibition & Congress Centre, but also the beauty of nature, which is so close to the heart of the city. Thank you so very much.
We really enjoyed your company. Thank you for giving us your time along with "go:teborg&co" members: Annika, Anneli, Anna-Carin and Anthony to name a few.
From what we experienced we can see why demand to meet in Gothenburg is growing and towers 4 and 5 are needed. All the best with the expansion programme!
Thank you again for your hospitality and your friendship."
Jan Tonkin, IAPCO President
and the rest of the Council members
INCON Board and University Meeting in Gothenburg 3-6 November 2016
"On behalf of INCON, I would like to thank you so much for the outstanding organisation of the INCON Leadership and Medical Meetings University in your wonderful city and venue. Your hospitality knew no bounds. All of us were delighted with the very personal welcome. We were stunned with the comfort and flexibility offered by the venue. Sweden has a reputation for efficiency but the way this is demonstrated across your staff, venue and facilities is quite remarkable. Your creativity and attention to detail marked you out as one of INCON's best experiences. The showcase of the local medical innovations was a truly unique touch and added a great dimension to our Medical Meeting's theme. My personal highlight was the Halloween tour and the exquisite food and wine pairing."
Angela Guillemet
Executive Director
INCON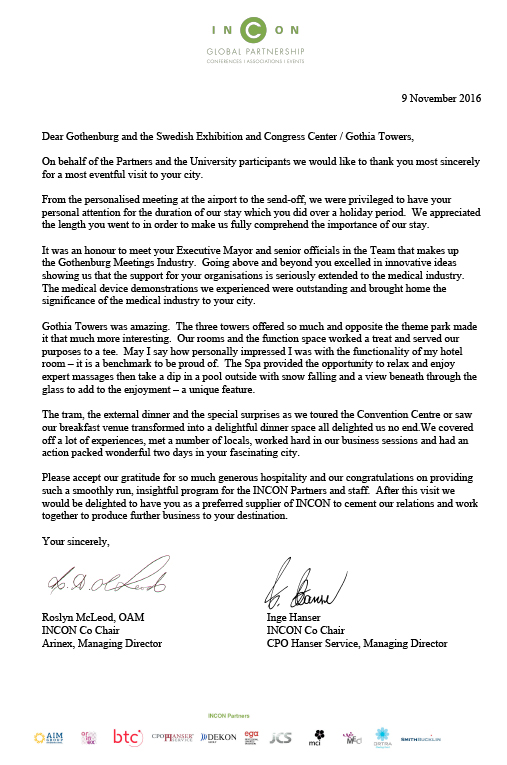 International Forum on Quality and Safety in Healthcare 2016
What: Congress with 3400 participants from over 60 countries
When: 12-15 April 2016
"We held the International Forum on Quality and Safety in Healthcare at the Swedish Exhibition & Congress Centre in Gothenburg from 12-15 April 2016. It was our biggest event in 21 years with 3400 attendees coming together from over 60 countries…
… Feedback from both attendees and our staff was positive. The catering team did a great job providing healthy, filling food for such a large number of people (and of course delicious pastries) – 'The food in Gothenburg was outstanding – delicious, healthy and PLENTIFUL!'
It was a pleasure to hold the event in Gothenburg and we would happily recommend the city and the Swedish Exhibition and Congress Centre to other International conferences and hope to bring the International Forum back to Gothenburg in the future. "
Emma Miles
Senior Event Lead, BMJ Events
ECVIM-CA Congress 2016
What: Congress with 940 participants
When: 18-10 September 2016
"From 7 – 10 September 2016 we organised the ECVIM-CA Congress (congress of the European College of Veterinary Internal Medicine – Companion Animals) in Gothenborg…
… The venue (Gothia Towers) was perfect. Very professional and personal. A very convenient atmosphere. The congress was very successful due to the venue and the city. The participants loved the city. Gothenborg is very relaxed, clean, offers many good restaurants and the people are nice and friendly."
Susanne Pauwels
Pauwels PCO
Why world leading meeting planners choose The Swedish Exhibition & Congress Centre and Gothia Towers
The venue offers a total exhibition surface area of 41,000 sqm and highly flexible facilities that can be easily adapted to any organiser's specific needs. We can arrange everything from simple events for small audiences to massive trade fairs taking advantage of all the floor space and conference rooms. Our largest trade fairs involve several hundred exhibitors, several thousand seminars and 100,000 visitors. So, whatever the size of your event, please contact us for a quotation!
Make your meeting dynamic and colourful
Once you have chosen the ideal meeting room, we can take care of all the practical arrangements. Including sound, light, activity during meeting breaks, and fun and entertainment after a job well done. And much more. At Gothia Towers we fix everything so that you can focus on your meeting's objectives.
Book a meeting at Gothia Towers
Beautiful
Flowers
Order flowers, bouquets and other floral arrangements for your event.
Engaging
Entertainment
Book some of Sweden's most popular artists, bands, comedians and speakers.
Extra sparkle
Food & drink
Delectable coffee buffets, delicious conference lunches and atmospheric dinners.
Pre-packaged
Conferences
A comprehensive package for successful meetings. Just book and you're ready.
Full service facility
We offer you a full-service facility, a one-stop-shop, including:
Meeting logistics
Let us use our expertise and our many years of experience to guide you safely through your event, from start to finish. Your personal Event Manager will ensure that every detail is taken into consideration for optimal implementation.
Your Event Manager will save you time, working with ease to coordinate all your requirements – from hotel booking and catering to technology and exhibition management – together with our various departments.
Your Event Manager is your main contact, but we guarantee that everyone will work towards the same goal: Preparing for and delivering a truly successful event.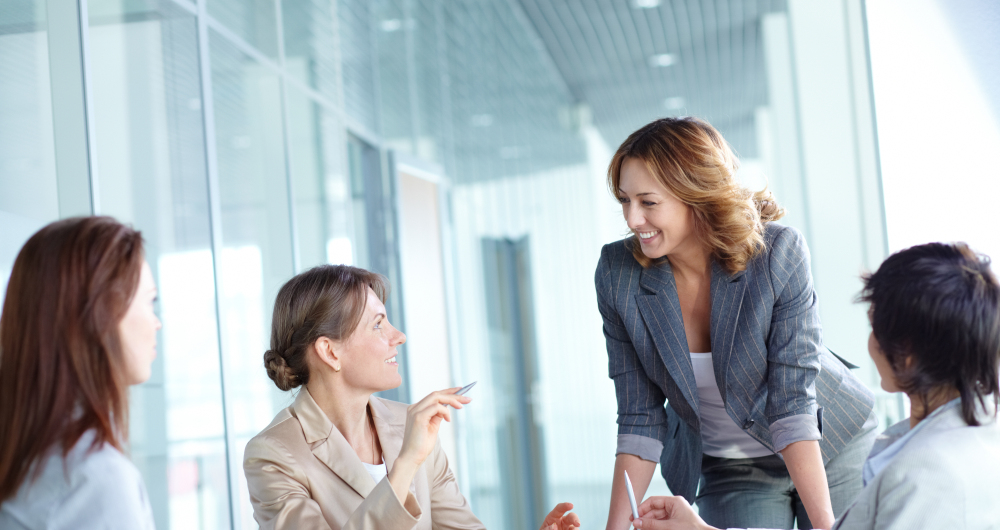 Exhibitions
Our experience and expertise of running a portfolio of 30 fairs within the different fields of industry, lifestyle and society give you access to the industry's leading resources. Our experience of driving successful cross-boundary cooperation between different stakeholders will favorably help the success of any event.
Together with our experts we help you develop and plan sponsor opportunities, poster – and industrial exhibitions. We offer you all necessary products and services including innovative poster and industrial exhibitions, the sales of space, creating and developing sponsor packages, tailor-made stand packages, stand products and fittings, insurances, supplier discounts transport services, on-site logistics services and much more.
Project Management
MEETX has extensive experience as a PCO – Professional Conference Organizer and is offering services to companies, organizations and government agencies seeking to implement effective and stimulating meetings, congresses and conferences in Sweden and abroad. Meetx offers complete management of the entire event and have a full range of services before, during and after the meeting. You can also freely choose individual services including Project Management consisting of; financial management & budgeting including VAT handling, social events, conference promotion and exhibition & sponsor handling, registration and participants administration, hotel accommodation management, travel management, program administration and abstract handling VIP and speakers handling.
For more information, click here >>
MEETX AB is a subsidiary of Bok & Bibliotek i Norden AB, owned by the Swedish Exhibition & Congress Centre Foundation.
Technical Products and added value services
The latest meeting and event technology are available from our in-house department as; presentation equipment, network systems, filming and streaming, AV, sound, lighting, show packages and much more.
Together with our technicians, we suggest the perfect technical solution to suit your needs: large screen projectors, wireless microphones, camera solutions, extra lighting, recording, etc. Our technicians know what works well at our venues, and everything will be ready to use when your event begins.
If you're thinking about using an external technology supplier, please let us know. In that way, we can give you a quotation for comparison if you would like, but we can also help coordinating and providing details associated with the venue (rig hire, electricity, anchoring points, etc.). For security reasons, our staff must always be present when other technology suppliers are working at our premises, and will be charged for in accordance with current hourly rates.
Added value services
The added value services are the small but important details that make the conference memorable and special. These products and services include event design; signs, decorations, flower arrangements, furniture and much more. You can increase the visibility of your congress/event/fair at strategic places all around the venue, inside but also exterior. Let you be enlightened by our expertise and experience and together we create the right environment and ambiance that you want for your meeting.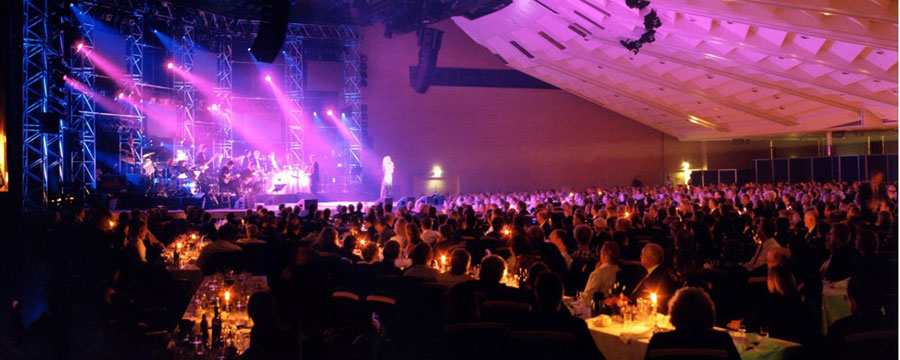 Food & Beverage
Good food enhances your meeting.
Tempting coffee buffets, delicious conference lunches and memorable dining. Our wide range of restaurants and function rooms – with their individual specialities and atmospheres – means we can guarantee that you and your guests will enjoy the meals of your choice. We offer a wide range of menu selections and local produce is used when possible. We handle catering arrangements for up to 12,800 people. Every possible occasion, regardless of allergies, religious or cultural dietary restrictions can be catered for.
Customize your menu with our Executive Chef, Krister Dahl, the previous captain of the Swedish Culinary Team moreover the only chef in the world to have won four gold medals at the Culinary Olympics. He guarantees that all the food and drink we serve – from coffee trolleys to gourmet meals at Upper House Dining – is always of the highest quality.
Today, we have 5 public in-house restaurants and bars, 5 functions rooms and several halls available for all types of events. We tailor our offering to suit your needs and our premises. Stages, technology and catering are all at your disposal. Not to mention our excellent service, which has been designed, refined and tested over the decades. We will help you all the way from initial idea through to successful implementation.
Social gatherings – receptions and banquets
All the ingredients for a social gathering to remember!
We have everything you need for parties and banquets, all under one roof – from flexible venues of different sizes, to food, drink and dedicated staff. We offer a wide range of menu selections and local produce is used when possible. We handle catering arrangements for up to 12,800 people. Every possible occasion, regardless of allergies, religious or cultural dietary restrictions can be catered for.
Stay at the premises
What could be more convenient than staying at the premises? Gothia Towers, the perfect in-house headquarter hotel is one of the largest hotels in Europe. 1,200 tastefully decorated rooms, most of which feature magnificent views of the city. The décor is carefully selected and updated, with beautiful textiles and wood accents. The aim is that you should feel at home and get a great night's sleep.
We offer everything from well-equipped comfort to decadent luxury, suitable for all types of meeting delegates; students, organizing staff, key note speakers, board members, exhibitors and many more, but all gathered under the same roof.
At our 4-star Gothia Towers and the 5-star Upper House we combine capacity and virtually unlimited possibilities with personal attention and quality.
Upper House opened at the top of our middle tower in September 2013. This is a brand new hotel of the highest international standard, with an extraordinary restaurant and an exclusive spa. All with fantastic views over Gothenburg.
Find out more about the hotels, rooms and different categories:
Gothia Towers >>
Upper House >>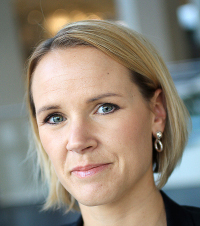 Malin Erlandsson
Director of Sales Congress & Events
malin.erlandsson@gothiatowers.com
Phone: + 46 31-708 82 17
Phone: +46 31-708 86 65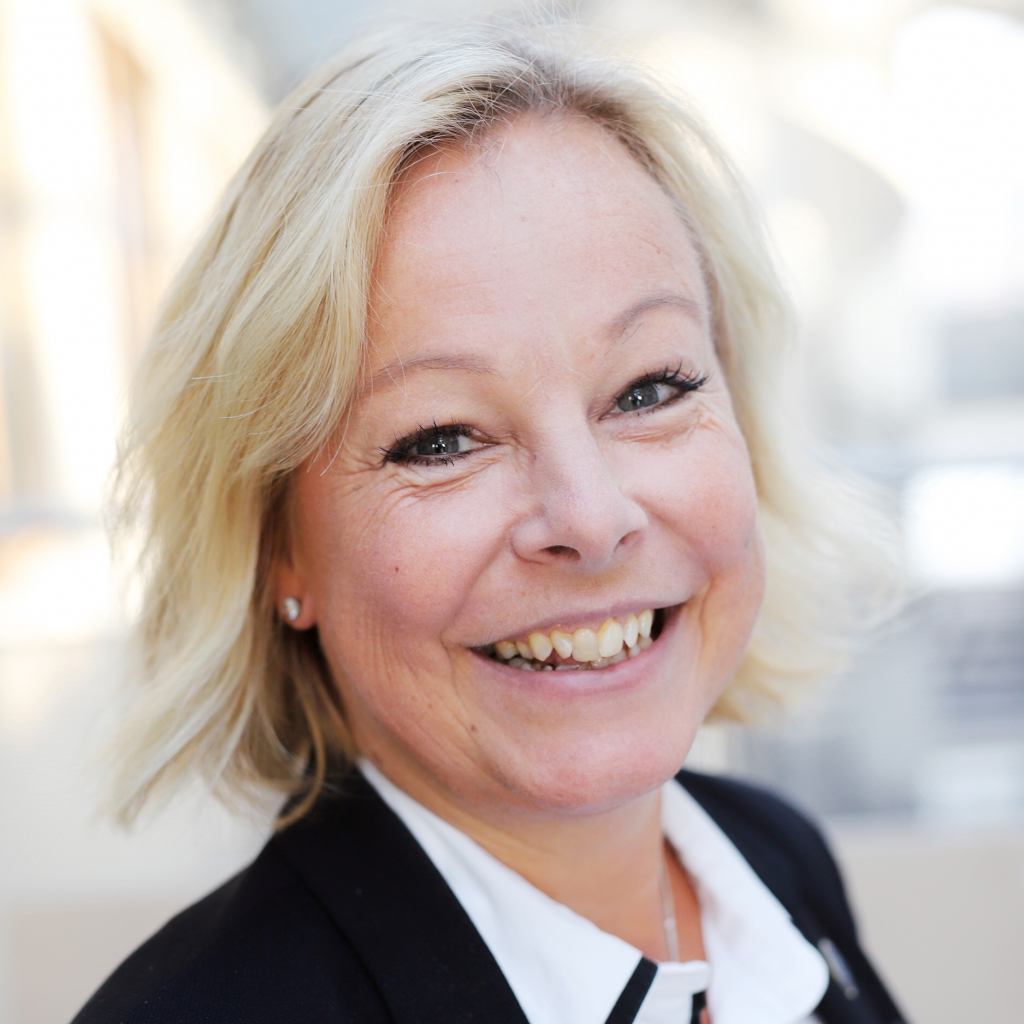 Camilla Örnroth
Senior International Account Manager
camilla.ornroth@svenskamassan.se
Phone: +46 31-708 80 72