Ready for life-changing experiences?
At the Swedish Exhibition & Congress Centre you will find the hottest exhibitions and conferences in the Nordic region. Immerse yourself in what really matters in business and in your free time.
World-class content every time
Ours is one of the world's premier meeting places for discovering innovations and new ideas. An exhibition or conference at the Swedish Exhibition & Congress Centre always breaks new ground. It's an influential platform for progress. And it always offers a vibrant selection of innovations, trends, visions of the future, seminars, lectures, discussions and unexpected surprises.
We attract pioneers and thought leaders. The world's decision-makers, Nobel Prize winners and opinion-formers regularly come here, from all corners of the globe. And we are often first to announce the news, technology breakthroughs and product launches that everyone will talk about. Which is why we are the platform of choice for many significant exhibitors and speakers.
Take the opportunity to network
We all need to meet each other in real life. Network and discuss face to face. It not only works, it's fun and rewarding. Our events are a meeting place for thousands upon thousands of people. People who work in the same industry as you. Or have similar interests. So make the most of your visit. Think about what you want to learn and who you want to meet. Bring your business cards and your sociable nature. Meetings that are well planned and accomplished nearly always result in good business.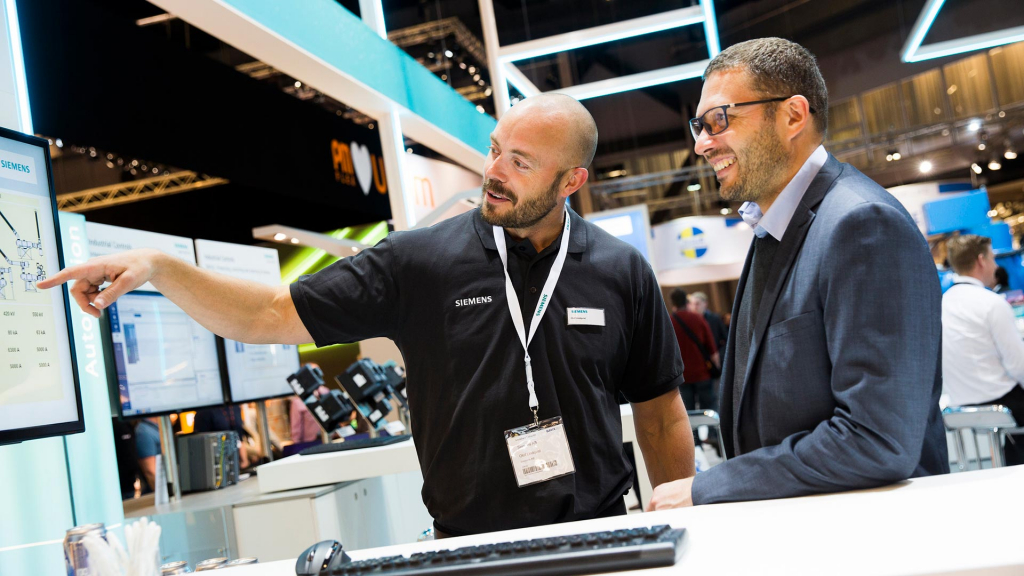 We'll help you to achieve your goals
This is the place where people and organisations come together to achieve new objectives. Objectives that you cannot achieve elsewhere. While the world is becoming more and more digital and connected, the most transformative ideas still come about when creative individuals meet eye-to-eye in the right atmosphere. Open to ideas, ready to engage and generate positive energy, together.
In short: our events are catalysts for change!
We are the Nordic region's largest organiser of trade shows, exhibitions, meetings and conferences. Exhilarating new developments and business opportunities attract more than a million visitors to our events every year.
Our own portfolio of events, comprising a multifaceted range of exhibitions, trade shows and conferences, is constantly expanding and evolving. For example Elfack, Fair, EuroHorse, Scanpack, the Beer and Whisky Festival, the Gothenburg Boat Show and the Book Fair.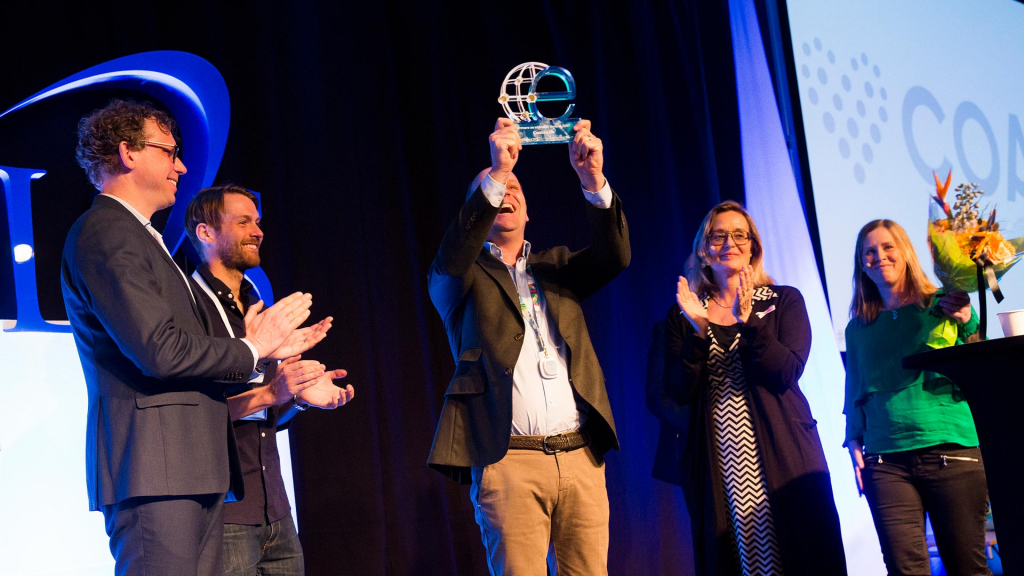 Register today! Visit a show where all the leading players gather and share their knowledge. And where you will find fun and entertainment. We have 100 years' experience of working magic.
Read about all of our:
Events
We have 30 of our own brands and organise several exhibitions and events for external partners.
Visit us
Save the dates
Dates for all our trade shows, exhibitions, conferences and congresses. Plus tips on other events in Gothenburg.
Practical information
Hotel
There's perfect accommodation onsite at Gothia Towers, right next to the event. Book here.
Restaurants
The Swedish Exhibition & Congress Centre offers a wide range of restaurants, also onsite. Several of them with the best views of the city. Book your table now!
Guest Service
In our hotel lobby we are happy to help you book tickets, reserve a table, park your car, arrange transport, look after your luggage and more.
Parking
During your visit you can choose from several convenient parking options. Read more here.
A top location in the Nordic region - discover it!
Gothenburg is just two hours from Paris and London. The Swedish Exhibition & Congress Centre, together with Gothia Towers, is the events hub for this region and located in the heart of the city.
How to find us
Travelling here is easy by air, bus, car, train or tram. Or on foot. A handy location for business and pleasure. Gothenburg's most elegant thoroughfare, "The Avenue", is well within walking distance. The Liseberg theme park, the Universeum Science Center, World Culture Museum, the Scandinavium and Ullevi arenas are close at hand as are a wealth of chic restaurants, bars and local shopping centres. We recommend you to choose an eco friendly option if possible. By doing that you can help us to make room for a better world with lower climate impacts.
By train
From the main railway station take the number 2 tram (towards Krokslätt) or the 4 (towards Mölndal). From Brunnsparken Square you can also take the number 5 tram (towards Torp). The trams stop at Korsvägen / Svenska Mässan. Tram timetables can be found on the Västtrafik website.
By plane
Airport buses travel to and from Landvetter Airport (appox. 20 min. journey) stopping at Korsvägen/Svenska Mässan.  They run directly between these stops.
By car
E6 / E20 (from north) and road 45 (from Karlstad): On arrival at Gothenburg, turn off at the sign "Mässan Scandinavium Liseberg". Take the first exit on the left, turn right onto Örgrytevägen and then take the next exit right towards Svenska Mässan.
E6 / E20 (from south) and road 40 (from Borås): On arrival at Gothenburg, turn off at the sign "Mässan Scandinavium Liseberg". Then take the second exit right towards the hotel.