Safe meetings, conferences and exhibitions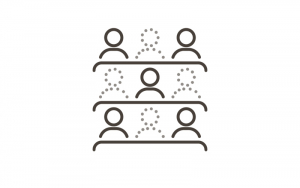 We have the knowledge, the drive and the sizeable venues required to arrange successful meetings that are adapted to the current circumstances. Naturally, we follow all applicable laws, regulations and guidelines to make your meeting safe and secure.
In accordance with current recommendations, we conduct a separate risk analysis for each event, to ensure we all take the right measures at each occasion.
We tailor our services to your needs, but always offer:
Meeting venues furnished in accordance with current regulations.
Seated dining.
Separate catering zones adjusted to larger groups.
Additional space during arrival, registration and cloakroom check-in/out, to avoid crowding.
Exhibitions
Arranging and attending exhibitions is currently prohibited. While these restrictions are in place, we will be focusing on adapting our services to the relevant sections of the framework published by the UFI trade association (the Global Association of the Exhibition Industry).
Our preventive measures are developed with the goal of maintaining a safe distance and ensuring proper hygiene. We will take into account the specific circumstances of each event; different events may require a different set of measures, depending on the situation. To avoid queuing and crowding, the following measures may be necessary:
Mandatory preregistration of participants
Predetermined arrival times
Adjusted crowd sizes
Adjusted catering areas
Adjusted cloakroom solutions
Separate entrance and exits
Wider passageways
For up-to-date information on how a specific exhibition may be affected, please visit the homepage of the exhibition in question.