Safe distance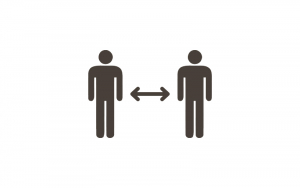 We've made it easy for you to keep your distance as a guest and visitor at our venue. You will find social distance floor markers in the lobby, lifts, conference spaces, restaurants, spa and designated dining areas. Strategically placed signs remind everyone to be considerate; our staff can be of assistance should someone need a reminder.
To help you keep your distance:
We have placed social distance markers in strategic locations.
Specially appointed members of staff (so-called Distance Managers) are present to help avoid any crowding in our lobby or restaurants.
We adjust our hotel check-in process, opening additional counters when necessary.
We limit the number of guests at our restaurants.
Food and drinks are only served to guests who are seated at a table or the bar, at a safe distance from others.
We have rearranged our furniture to maintain proper distance.

We have limited the number of guests in our spa, our gym and at our exercise classes.

We have set up additional breakfast rooms. We also offer take-away breakfasts.
Meeting rooms are furnished in accordance with regulations.
During meetings, we implement social distance measures in our catering and arrival areas, cloakrooms and other spaces.