Safe dining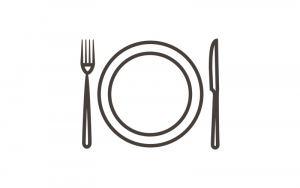 We serve food and drinks in safe surroundings that have been adjusted to the current circumstances. This applies to both our restaurants and breakfast rooms as well as during meetings and conferences.
For your safety:
We limit the number of guests at our restaurants.
Food and drinks are only served to guests who are seated at a table or the bar, at a safe distance from others.
We have rearranged the furniture in our restaurants and dining rooms to maintain proper distance. Maximum eight people per table / party.
We follow the temporary ban and do not serve alcohol after 22:00, room service and minibars excluded. The ban applies until the end of February.
We have set up additional breakfast rooms. We also offer take-away breakfasts.
We have put up clear signs and social distance markers.
Hand sanitiser is available.
We apply the same guidelines to our catering service.
We have adjusted our catering menu of food and refreshments.
Groups of meeting/conference participants are kept separate to avoid crowding.