Safe dining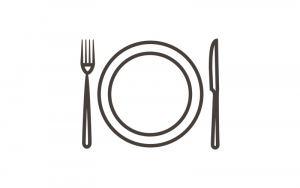 We serve food and drinks in safe surroundings. This applies to both our restaurants and breakfast rooms as well as during meetings and conferences.
The following restrictions are currently in place at our restaurants:
Food and drinks are only served to seated guests.
A maxiumum of eight people per table and a minimum distance of one metres between tables.
Restaurants will be closing at 23.00 at the latest.
For your safety we have also implemented the following routines:
We have put up clear signs and social distance markers.
Specially appointed members of staff make sure there is no crowding at buffets, cashiers or bars
We open more check-in counters, cashiers and breakfast rooms if needed.
We have lowered the maximum number of guests at resturants and bars.
We apply the same guidelines to our catering service.
Our safe dining routines are Covid-19 certified by the Safe Asset Group in accordance with an international seal of quality developed to certify trade fair facilities and shopping centres.