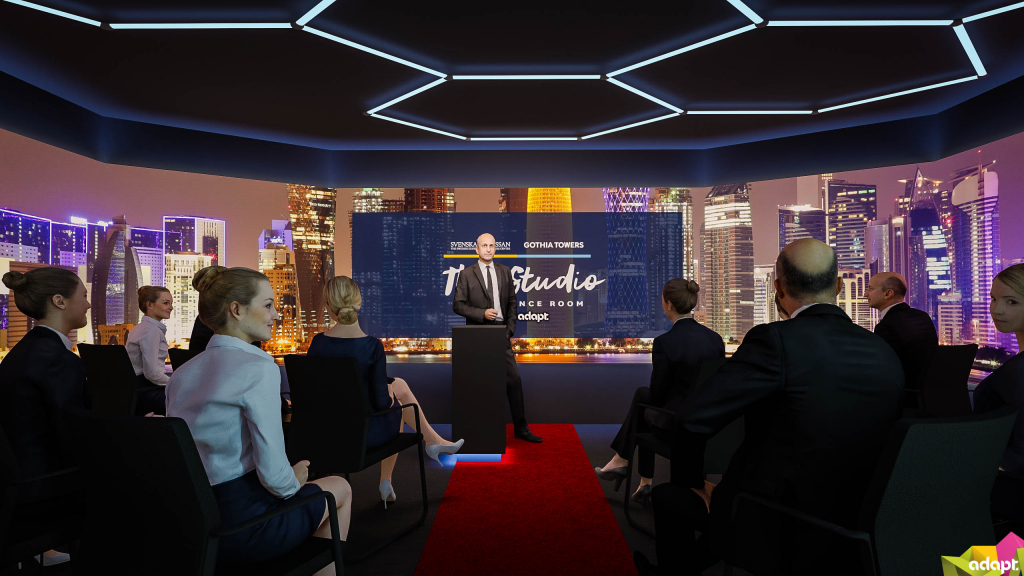 Press release 29th January 2020
Swedish Exhibition & Congress Centre Group is developing a new concept for the digital visualisation and presentation of tailored solutions based on customers' specific needs. The specially designed visualisation room, known as The Studio, will go live in April 2020.
"We haven't seen any similar concept elsewhere in Europe. This is an important part of our investment in digitalisation to create an even better customer and visitor experience," says Benny Karlsson, VP Sales & Marketing, Swedish Exhibition & Congress Centre Group.
The Studio, which boasts, among other things, a 22 square metre high-resolution LED screen, will be used during meetings with customers and visitors, and as a recording studio. It can also be booked by companies and organisations who want to arrange meetings and hold presentations in a high-tech, adaptable environment.
"We have a large venue, which allows us an enormous scope for creating things. This new concept gives us fantastic opportunities to effectively present and demonstrate how we can adapt our venue to customers' specific needs and requirements," comments Peter Berggren, Director, After Sales, Swedish Exhibition & Congress Centre Group.
The concept was developed in collaboration with Adapt, a company that produces and delivers sound, light and image experiences. The project builds on a partnership that started three years ago when the Swedish Exhibition & Congress Centre Group and Adapt began working together to offer customers technical and complete solutions for large meetings and events.
"It is generally a challenge for customers to visualise in advance what their project will look like. Besides providing inspiration, The Studio will give people a greater feeling of security before implementing their projects, by showing them in advance what it will look like," explains Viking Grandin, Senior Project Manager, Adapt.
For more information, please contact:
Peter Berggren, Director, After Sales, Swedish Exhibition & Congress Centre Group
peter.berggren@svenskamassan.se
Phone: +46 (0)31 31 708 82 01
svenskamassan.se
Viking Grandin, Senior Project Manager, Adapt
Viking@adapt.se
Phone: +46 (0)709 43 12 01
www.adapt.se