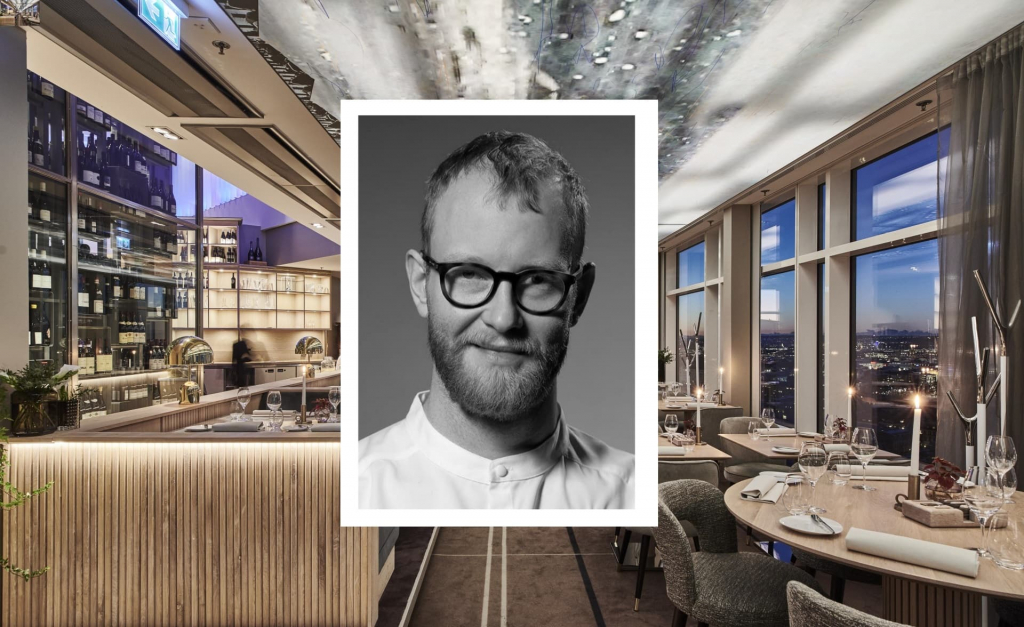 Sweden's prestigious Chef of the Year competition concluded last Friday, and the silver medal went to Gothenburg's own Ola Wallin, who will take over as the new head chef at Upper House Dining on 1 November. Together with his team of chefs, Ola will further develop the restaurant concept, focusing on zest and scope for creativity and sustainability.
"It's a fantastic feeling to be joining Upper House Dining. I want to create an enthusiastic team that will take on the challenge of creating an unforgettable new dining experience with passion and great creativity — delivering enjoyment for our diners, quite simply. I feel hugely inspired to get started," says Ola.
Upper House Dining, located on the 25th floor of Gothia Towers' second tower, has been one of Sweden's most-acclaimed fine dining restaurants since its opening in 2013, with its tasting menu focusing heavily on locally produced ingredients that reflect the changing seasons. As a result of growing demand for a shorter version of the dining experience, an à la carte option was added in June 2018 so that more diners could come and savour the gastronomy on offer.
"After six successful years in its existing format we are now reimagining and developing a new concept that continues to offer high quality, an eye for detail and zest for creativity to our diners. This new direction will be developed together with Ola, whose positive attitude and sense of curiosity will lead the Upper House Dining team to new successes," says Elisabeth Thomson, Hotel Director at Gothia Towers.
In addition to second place in Chef of the Year 2019, Ola was named Best Chef in the Nordic Region at Foodexpo 2018 and was part of the winning Swedish Culinary Team at the 2018 Culinary World Cup.
For more information, please contact:
Veronica Nyblom, PR & Communication Manager, Svenska Mässan Gothia Towers
veronica.nyblom@svenskamassan.se