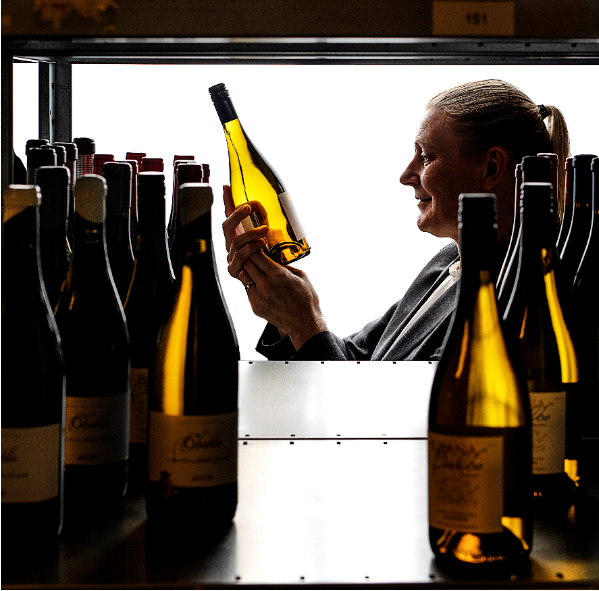 Our sommelier Helena Wolff addresses four of the most commonly asked questions about wine. 
What should you keep in mind when selecting a wine?
Dare to ask the sommelier or server when you are at a restaurant. We understand that not everyone knows everything about wine! At home, we often choose a wine we are familiar with, but it may not work with every dish. In stores, talk to the staff about what you will be eating and ask them to suggest a suitable wine pairing. Don't buy wine boxes.
What pairs with what?
Start from the colours – lighter wines pair with lighter meats or fish (for example, a Beaujolais with pork) and darker, stronger wines pair with darker meat or fish. You can also think regionally – for example, goat cheese and wine from Sancerre. Serve wines in the proper order, starting with the lightest wine first.
Do you have any tips for surprising combinations?
A dry German Riesling is actually really delicious with a black pepper fried sirloin steak with pepper sauce. The acidity really cuts through the sauce! Rosé champagne with a Brillat-Savarin (cheese). Danish cherry wine from Frederiksdal with chocolate cake.
What trends are you currently seeing?
Less sugar in champagne and other sparkling wines. Champagne has competition from England (sparkling wine) and Italy (prosecco). More non-alcoholic beverage packages. Amphora wines (which are stored in clay pots) from Croatia and Greece, for example.
SHORT FACTS
Name: Helena Wolff.
Background: Multiple sommelier trainings, six years abroad in the restaurant industry, 17 years at the Swedish Exhibition & Congress Centre and Gothia Towers.
Favourite wine: Weingut Rudi Pichler, Grüner Veltliner Federspiel, Wachau, Austria.