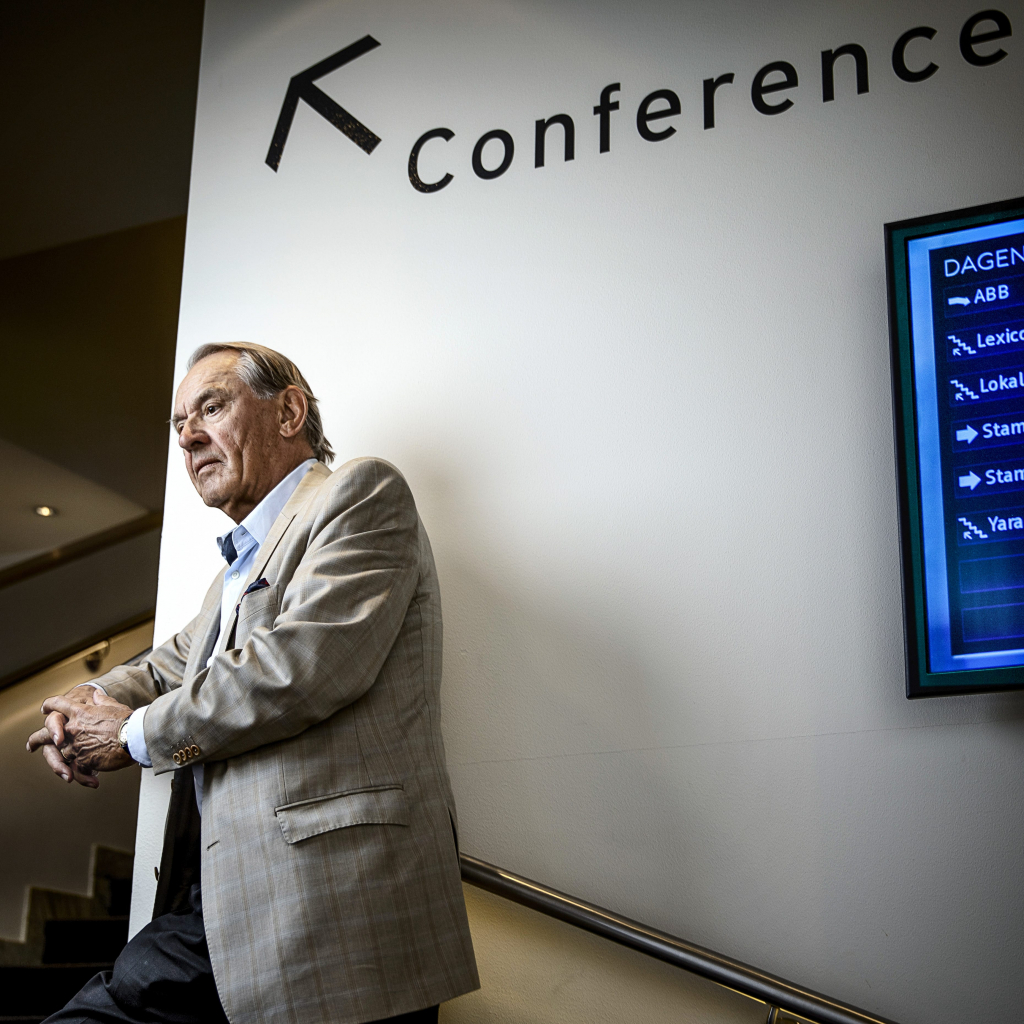 His titles have included UN Deputy Secretary-General, Sweden's foreign minister and ambassador to the US. He also has extensive experience with conflict mediation all over the world, including the conflict between Iran and Iraq and the Darfur conflict in Sudan. If anyone has the key to a successful negotiation, it is Jan Eliasson.
What have you learned from your years as a mediator and a negotiator?
"There are four causes of success or failure with negotiations. The first is the significance of language. The spoken and written word is the most important instrument we have to influence, persuade and awaken interest and emotions. Be sure to collect words and value the nuances of language. The second is timing. Analyse the time-point carefully – people often present proposals too late, but they present them too early almost as often. The third is cultural understanding. Show respect for the environment and culture you are in. And finally, the importance of personal relationships. Show honesty, generate trust and help build confidence. The parties are frequently tense and nervous, so it is important to create a sense of calm."
What have you learned about leadership?
"You have to realise that you are never alone in leadership. You must be a team. Everyone should feel acknowledged an know that they have a role. You can demand loyalty, but you also have to show it. A manager should back up their staff and stand up for the decisions that are taken."
What does the future of the world look like?
"It's a gloomy world we have; we can't deny that. There is a lot of unpredictability, especially in the signals coming from the president of the United States. It is therefore important for us to firmly defend openness within and between our societies. We must safeguard respect for other cultures and use not threats, but diplomacy. This has been a period with a shortage of diplomacy. We should realise that dialogue is not a concession, but a method of communicating and solving problems. It is important to keep fighting, and not give up. Politician and diplomat Alva Myrdal once said, when someone stated that total disarmament was impossible, 'Young man, it is disgraceful to give up!' We should all remember that. Challenges make you stronger."
When you lecture on international development, you talk about threats and hope. Tell us more about that.
"The threat is conflicts that do not end, the risk of a nuclear confrontation, climate issues and polarization within our societies. Hope is the total liberation of women, which I believe will happen during this or the next generation. Hope also comprises young people, knowledge and international collaboration. We must always believe in hope."
Three qualities that make a great negotiator: 
Be patient. "Have patience and never lose your temper."
Be positive. "Think constructively and see the opportunities in the situation."
Be personal. "Make associations with your own experiences and show empathy."
Jan Eliasson participated in Hjärntillskott at the Swedish Exhibition & Congress Centre in May 2018.
Photo: Stefan Edetoft Text: Hanna Klumbies