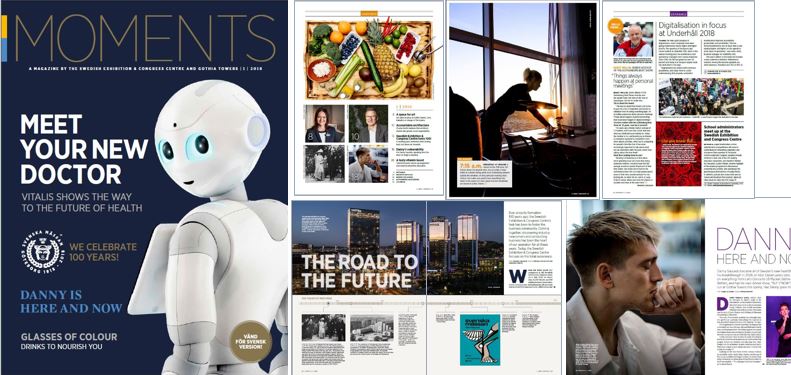 Read about tomorrow's digitized health care, our 100 jubilee and this spring's dinner show NOW with Danny Saucedo. Get inspired by Charles Renfro, one of the architechts behind New York's High Line, and enjoy fruit-filled recipies that will make your days run  more smoothly. 
Get your issue at the meeting place or read our digital edition.
Moments is the Swedish Exhibition & Congress Centre's magazine and is distributed twice a year. Next issue will be released in September.