The Swedish Exhibition & Congress Centre (SECC) is celebrating its 100th anniversary this year. The SECC in Gothenburg became the first exhibition centre in Scandinavia when it was opened by King Gustav V and Queen Viktoria on 8 July 1918. We will be celebrating our 100th anniversary with a series of activities this year. Among other events, the SECC will host a special anniversary weekend in April and award a grant to support the Swedish tourism industry.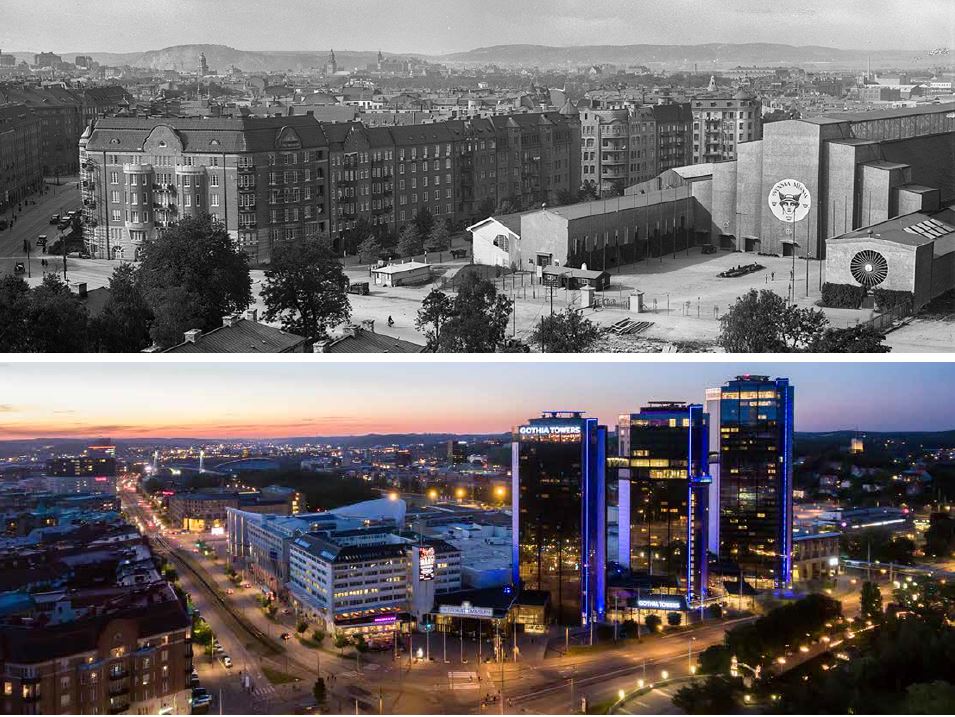 "It has been the mission of the SECC ever since it opened in 1918 to promote trade and industry," says Roger Holtback, chairman of the SECC foundation. "We still have the same mission today, but our goals have shifted over the years. We aim to be Europe's most attractive venue by offering the best total experience."
The 100th anniversary will be celebrated with a string of activities during the year, including an anniversary weekend in April.  A grant will also be awarded to an individual or company that plans to develop an idea that supports the Swedish tourism industry.
"We want to encourage innovation in the industry," says Carin Kindbom, President and CEO. "We are seeing strong international demand and we want to satisfy the global market by being responsive and leading the way. "It will be increasingly important to have physical places where people can meet in the digital world, and we believe in the continuing growth of the meetings industry. We have big plans for expansion and we look forward with confidence to the next hundred years in the story of the SECC."
When the SECC was founded it served as a meeting place that brought together craftspeople, industry and trade. It enabled manufacturers and merchants to meet, hear the latest trade news and do business. Later on, foreign companies were also invited in to promote trade beyond Sweden's borders.
The first trade fair drew 530 exhibitors and over 42,000 visitors. Today, the SECC and Gothia Towers attract almost two million visitors each year and have a turnover in excess of SEK 1.2 billion, which in turn generates a further SEK 3 billion in tourism revenue.
Gothia Towers is part of the SECC and with its 1,200 rooms it is one of the ten largest hotels in Europe. There are also 40,000 square metres of exhibition space, congress halls, meeting facilities, a wide choice of restaurants, a spa, art gallery and a dedicated show arena. The meeting venue also includes the five-star Upper House, chosen as the best hotel in Sweden by TripAdvisor in 2017.
"Creating a complete concept has become increasingly important and is also the foundation of our business model," says Carin Kindbom. "We offer everything under one roof and under the same ownership, which sets the SECC apart from many other facilities."
The SECC is a foundation, which means that it does not have individual owners or investors, but is financially independent.
"We have an exceptionally good ownership model, but can also operate like any other private, professionally managed company," says Roger Holtback. "We rely on good financial performance and strong cash flow, but as a foundation we never share any profits, so we are able to reinvest every krona we earn for the long term."
Watch the video "The Swedish Exhibition & Congress Centre – 100 years in 100 seconds" and read more about the anniversary.
For more information, please contact: 
Nils Sjöberg
Communications Manager
+46(0)701 61 68 50
nils.sjoberg@svenskamassan.se